Skip to Content
select property
select other property
samsara on the cliffs

Legends Beach Resort
Experience JamaicaThrough Our Eyes
Negril Hotels
The Epitome of
Postcard Perfection
If there was ever a destination that could embody what it meant to live in the moment and effortlessly embrace local life, we know it'd look a whole lot like our island's west coast. Spanning immersive tropical scenery, glowing with vibrant culture and capturing undeniable personality, our family-owned boutique resorts connect you to the relaxing sights, sounds and soul of Negril—creating an experience that feels quintessentially Jamaican in every way.
Our Island-Bound
Story
Playing out like a novel you could lose yourself in poolside, our history is rooted in the pure fantasy of island living. What began as an all-too-short escape in the 1980's led us to an irresistible opportunity to stay a while, crafting one of Negril's favorite boutique collections over the last few decades. Ever since we've opened our doors to the world, our vision has remained simple: create a space to come relax and feel like family with us.

With Love,
The Abseras
Go All Inclusive & Get:
all inclusive
dining
drinks
Cooking up an eclectic buffet of Caribbean classics and globally influenced dishes for each meal, our chefs keep you satisfied with savory creations every day of your stay.
From frozen and refreshing to rich and rum infused, our libations are passionately poured by bartenders who know exactly how to keep you on island time.
Double up on relaxation with complimentary transfers between Samsara Cliff Resort and Legends Beach Resort and enjoy twice the dining, drinks, and views.
Bask In
West Coast Beauty
It's one thing to imagine perfection. It's another to actually experience it. Welcome to Jamaica's most tranquil destination—situated only an hour and a half from Montego Bay.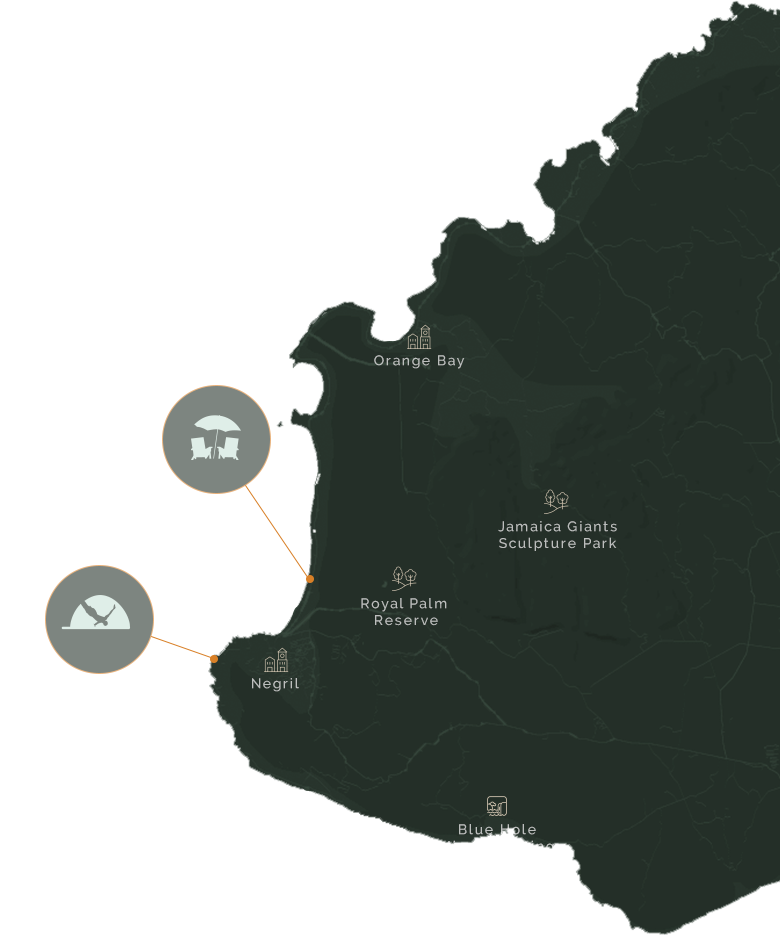 From Those
Who Have Visited
Beautiful Place With Amazing People
"They do all they can to make certain you are happy and comfortable. The grounds are stunning and the views are gorgeous. The food is very tasty and the drinks keep flowing. I will definitely return to Samsara"
Beyond Friendly
"Everyone there was helpful and welcoming. I personally loved the peace and quiet and getting to feel like I was hanging with the locals"
Slow Down & Relax
"This was our second visit and we feel so happy to have found a little piece of heaven. The staff is so friendly and kind. This property is peaceful. The views are stunning throughout Negril"
Weddings
Promise Forever In Paradise
Fall in love, catch a flight and promise forever to each other in paradise—just the two of you or surrounded by your closest friends and family—with our spectacular settings and special packages.
Start Planning
Group Travel

Coming
Together

From intimate retreats to family and friends getaways, we make coming together effortless, affordable and unforgettable. Our Group Travel Team can help plan it all, including activities, excursions, events, private transfers and anything else you can imagine, while offering special discounts and perks along the way.

Learn More